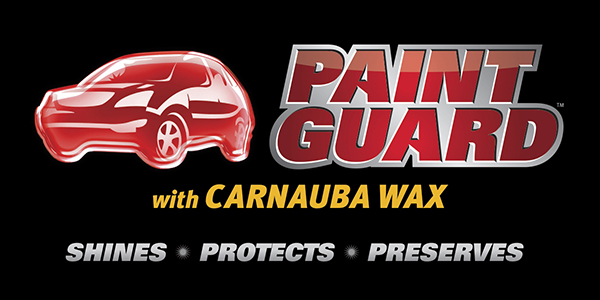 PAINT GUARD. ADVANCED LIQUID SHIELD PROTECTION FOR YOUR CAR
Protect your vehicle's paint with this advanced, clear polymer liquid shield.
Regular application of Paint Guard creates a polymer barrier that helps protect your car's paint from UV rays and airborne contaminants, as well as acids from leaf stains, tree sap, bug spatter and bird droppings …all of which can eat through the clearcoat and cause permanent damage.
So, help safeguard your investment, while enhancing the lustrous finish of your car, pickup or SUV, with performance-proven Paint Guard.
Effective for up to 30 days
Paint Guard is designed to provide a protective polymer barrier for up to 30 days from date of application. So make it part of your "routine maintenance" by asking us to include it with your car wash on a monthly basis.